A Goofy Movie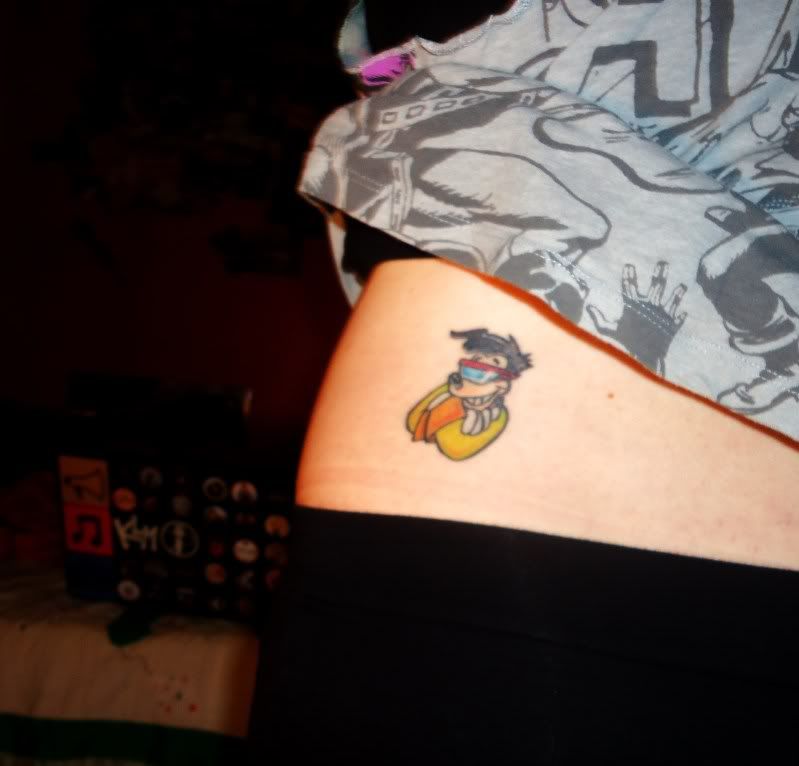 This is (a low quality picture of) Max Goof dressed as Powerline from A Goofy Movie. I got it because A) That movie is a classic and B) to STAND OUT ABOVE THE CROWD!
Done by Steve at Illusion Ink in Horn Lake, MS.
Monday Jul 2 @ 10:12am
37 notes
tagged as: disney. disney tattoo. submission. tattoo. goofy movie.

powered by tumblr | themed by fusels